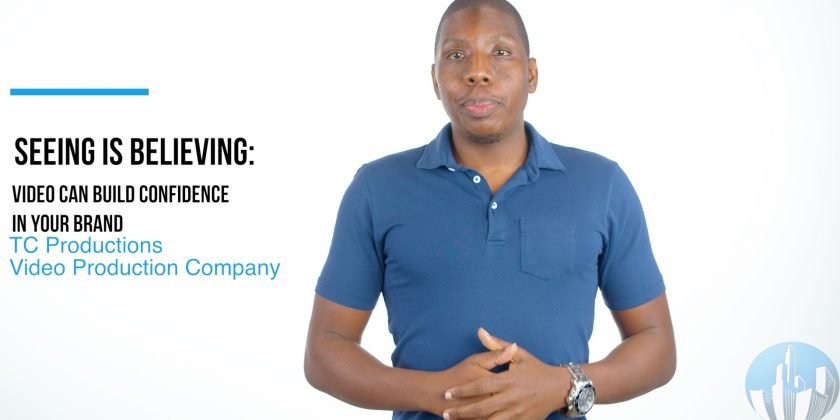 Seeing is believing, how video can build confidence in your company's brand
When people wonder what the biggest benefit of video marketing is for businesses, a key point should always be that video can build confidence in your brand.
People can hear things about your business, they can read things about your business, but it's not until they see your business, results, clients, and employees that they can really engage with your brand. This in turn will make them feel confident about choosing you to solve their problem with your product or service.
It's simple, really: people trust people. When given the option to engage or interact with technology or people, most often people will be the preferred option. There's something about human interaction that really helps your audience feel more comfortable and confident in working with your business.
Perhaps it's that they feel they aren't just working with your business; they're working with you. It's vital that you can build these relationships with potential customers or clients by being human and presenting yourself to them in an engaging, genuine video.
Still have a few questions about adding video to your marketing strategy? Schedule a Discovery Session to see how our talents can match your vision.