Meet the Team
Who's Who Behind the Camera
Bringing Your Story to Life.
TC Productions is relationship focused and results oriented. When you work with TC Productions to produce your video, you aren't a customer, you're a partner from start to finish and beyond. We promise to capture your story and create a video that communicates your vision with the utmost professionalism and quality. With our educational background, technical experience, and ingenuity, we're uniquely positioned to help you tell your brand's amazing story through high-quality video at an affordable rate. The experience will be nothing less than rewarding and fun. You'll experience it in the attitude of our staff, the videos we produce, and our passion for what we do, from beginning to end.
Reviews, Recommendations, & Results
From Our Existing Clients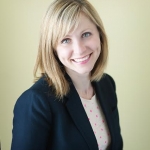 Race for the Cure Testimonial!
I highly recommend TC Productions. Trenton and his team worked with our team at Susan G. Komen Greater Atlanta to create videos that capture our annual Race for the Cure, which raises funds to provide breast health services in metro Atlanta. The resulting product was professional, and it captured the spirit of our event and our Komen family who makes our work possible. Thank you, TC Productions!
LOCAL CPAP - Referral & Repeat Customer
I was referred to TC Productions from one friend at the Alpharetta Business Association and another friend at the North Fulton Chamber of Commerce. He exceeded my expectations on price and quality. Quick turnaround and very accessible. We uploaded our educational video on Youtube last week and I can credit at least 5 new sales to the video, and today we made a sale to a new customer located in Philadelphia who saw our video on Youtube. Needless to say, I'm already working on the script for my next TC Production video. Thanks TC Productions!
Georgia Staffing Association Testimony
We got much more than a videographer when we hired Trenton and TC Productions. He made sure he understood exactly what we were trying to accomplish with our video and then he collaborated with us to come up with the best approach for achieving our goal.